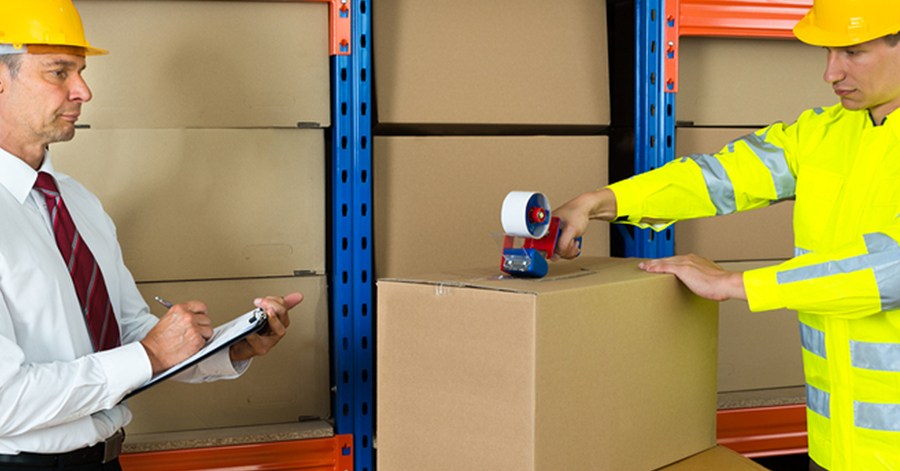 Behavior based safety (BBS) programs are designed to guide and influence employee actions toward safer and more desirable outcomes. Ideally, BBS programs prevent injuries and accidents before they happen.
BBS programs promote people-focused interventions, such as one-on-one group observations, carefully setting goals, providing mentoring, coaching, and safety-related behavior. Continue reading to learn more about creating a culture of safety through behavior based safety programs.
Why Are Behavior Based Safety Programs Important?
According to the Labor Statistics from OSHA, approximately 4,000 workers die every year on the job, while 50,000 more pass away from occupational illness. A staggering proportion - more than 80% - of these accidents occur because of how employees act and the choices they make. In other words, these accidents occur because of employee behavior.
Contrary to popular belief, unsafe acts - instead of unsafe conditions - are the root cause of the majority of accidents. Behavior based safety programs are designed to influence those unsafe actions and provide safer alternatives for an employee's riskier actions. The goal of BBS programs is to influence employee actions toward safer outcomes.
What Is Safety?
First and foremost, safety is a choice or a series of choices made by employees on a daily basis, involving workplace behaviors. At the organizational level, safety should permeate in all facets of the brand, such as training, the precautions taken when performing tasks, and the overall awareness level of external factors that may jeopardize everyone's well being.
When a behavior based safety program is implemented correctly, it can reduce job-related injuries, offer positive rewards to rectify unsafe behavior, and reduce production hours lost. In addition, BBS program have been proven to bolster workplace morale - the quintessential ingredient for creating a strong safety culture.
The Cost of Accidents and Unsafe Behavior
The resulting Injuries are the most obvious cost of unsafe behavior. These incidents result in a significant human cost, which reduces employee morale and causes loss of livelihood. All of these outcomes raise significant concern over unsafe behavioral choices in the workplace.
Workplace accidents and unsafe behavior also have a dramatically negative effect on the company's bottom line. Whether it's a small cut on the hand that requires stitches or more serious injuries; if it happens at work, the employer will be impacted.
Anytime an organization has poor safety performance, it will be exponentially more difficult for the company to stay competitive in the market place. Businesses are impacted negatively in a variety of ways when workers become ill or are injured at work. The most commonly indirect cost of organizational safety failure is lost productivity.
According to the Bureau of Labor Statistics, there were more than 1 million instances of non-fatal occupational events that required workers to miss several days of work in 2012. During this time, the median average number of missed days was nine.
How to Achieve a Culture of Safety with Behavior Based Safety Programs?
The path toward creating a safer workplace with behavioral based safety programs must be the result of a partnership between the employees and the company. For the business, having a culture of safety has the biggest impact on this strategic partnership. Companies with the top records of safety exhibit an exceptional culture of safety.
For employees, the most significant influence on the employer-worker safety partnership is motivation. Employees must understand and believe the employer truly cares about their well being. On the other hand, the employer must feel each worker has a strong commitment to the safety expectations of the company.
In the process of creating this culture, it's vital to understand the key factors that influence an employee's personal safety choices. They include:
The employee's ability to accurately acknowledge hazards and evaluate risk.

The employee's motivation to remain safe.

The employee's ability to remain focused as they perform the current task safely.
Any measure taken to improve safety must address all of these facets.
Behavioral Based Safety Training Programs
One of the most effective ways to create a culture of safety is with behavior based safety training. Through innovative hands-on training, workers learn to effectively identify unsafe behaviors and actions. The ultimate goal of BBS training is to empower workers to make better decisions and to create safe working environments.
However, not all training courses and sessions are created equally. It's vital to create and deliver fun, relevant, and memorable training sessions for workers. While this may seem like a tall feat, the experts at Premier Safety Partners offer decades of experience implementing innovative solutions.
Contact Premier Safety Partners for BBS Programs
Premier Safety Partners offers innovative and effective courses that are proven to bolster the safety culture of your organization. We specialize in behavior based safety programs and training for a wide array of industries, including:
All of our sessions are fully scalable and can be customized to reflect your organization's values and culture.
Contact Premier Safety Partners today to request your free consultation.