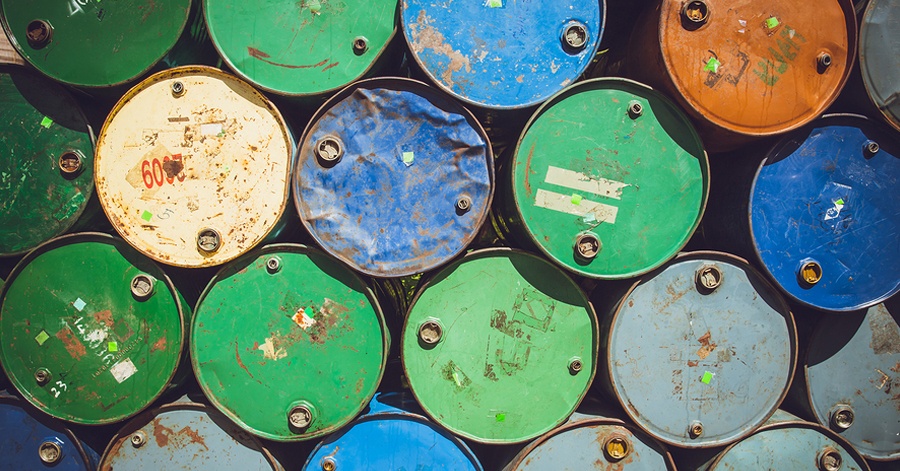 The Occupational Safety and Health Administration has determined permissible exposure limits or PELs on the amount or concentration of a substance in the air. This legislation was originally created in the 1970s and hasn't been significantly updated since then.
PELs set a ceiling of exposure for employees that cannot be exceeded within a standard eight-hour work day. Continue reading to learn more about permissible exposure limits and why employers should pay special attention to this piece of legislation.
Permissible Exposure Limits Explained
As previously mentioned, the permissible exposure limit is the legal limit for the maximum concentration of any chemical or substance your employees can be exposed to for a continuous eight hours without suffering any danger or harm to their health and safety.
The permissible exposure limit is observed in workplaces to ensure a safe and healthy work environment, but should not serve as a distinct line between danger and safety.
To view a list of permissible exposure limits, visit the Occupational Safety and Health Administration.
PEL Skin Designation
Permissible exposure limits can also include a designation for skin contaminants. This designation sets the PEL for chemicals and substances, which may be absorbed through the skin. Identical to the standard PEL, these limits are designed to avoid exceeding the absorbed dose at permissible exposure levels.
What Are PELs Based On?
The majority of OSHA's permissible exposure limits are based on a time-weighted average (TWA). The TWA is the exposure over a nominal eight-hour period or standard work day.
It's important to note PELs are typically higher than other published values, such as the ones issued by manufacturers. These limits are reviewed from time to time when new information emerges regarding different chemicals.
It's critical for employers to always aim to reduce the concentration of chemicals in the air. It's also crucial for employees to always wear personal protective equipment anytime they are working in a potentially dangerous environment.
Short-Term Exposure Limits
Some of the PELs are listed as ceiling values or concentrations above where your workers should not ever be exposed. Other PELs are listed as short-term exposure limits (STELs), which is the average concentration that shouldn't exceed periods shorter than an eight-hour shift.
What Are Recommended Exposure Limits?
Developed by the National Institute for Occupational Safety and Health (NIOSH), recommended exposure limits (RELs) are the levels believed to best protect the health and safety of your workers over their working lifetime - if used in conjunction with:
Medical and exposure monitoring
Worker training
Personal protective equipment
Posting and labeling of hazards
Although RELs may be good practice, they are not legally enforceable.
National Institute for Occupational Safety and Health
NIOSH is the key federal agency engaged in training, research, and education directly related to occupational health and safety. This agency is best known for it's NIOSH Pocket Guide to Chemical Hazards, which contains:
Recommended exposure limits
Information on exposure routes
Data on reactivity and incompatibilities
Various symptoms of exposure
Potential target organs and cancer sites
Key personal protective equipment
Information on administering first aid
Why Should Employers Comply with Permissible Exposure Limits?
Permissible exposure limits are designed to protect your workers from the potential negative health effects of exposure to certain substances and chemicals. If you fail to prevent your workforce from exceeding long-term or short-term exposure limits, it can cause serious or even fatal health risks. Additionally, non compliance with the exposure limits could lead to hefty OSHA penalties and citations.
Importance of Implementing a Regulatory Watch on Exposure Limits
Employers should take it upon themselves to continually monitor any recommendations from industrial hygiene manufacturers and organizations. In one instance, OSHA cited an employer for being in noncompliance with the general duty clause of the Occupational Safety and Health Act. The organization was fined because it continually exposed its workers to exceptionally dangerous levels of styrene.
While the exposures didn't exceed the permissible exposure limits for the chemical, it did exceed standards that are widely accepted by the industry. More so, the employer had documented knowledge and was aware employees experienced previous medical problems directly related to exposure to styrene.
Contact Premier Safety Partners
Are you and your workforce up to date and informed on the permissible exposure limits for the chemicals and substances you use? If not, you could face significant fines from OSHA as well as possible lawsuits from your employees if they become sick due to exposure.
The experts at Premier Safety Partners bring decades of experience helping employers create a safe and healthy work environment while remaining compliant. When dealing with permissible exposure limits, it's imperative to be safe instead of sorry.
Contact Premier Safety Partners today to schedule a free consultation.