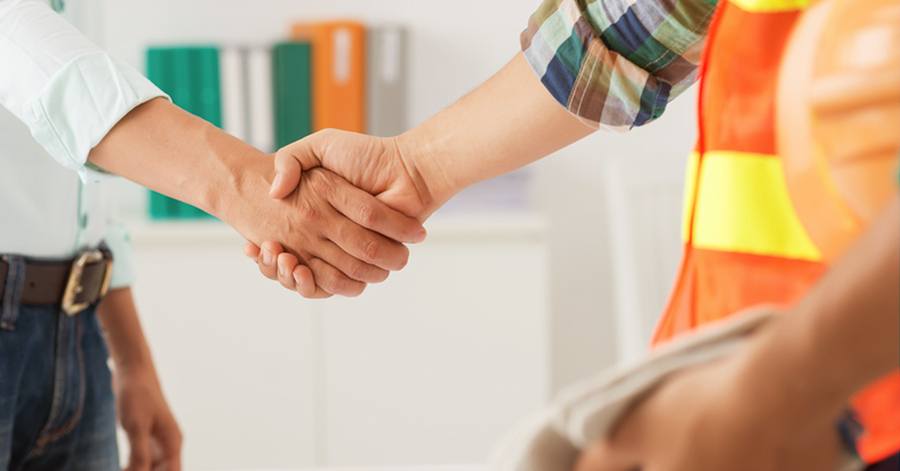 For several years, business owners have debated and argued over the best safety incentive program ideas. Should we bribe employees with award and trinkets or is the real intent to recognize safe behaviors? As recently as five years ago, most companies awarded prizes, cash, and various other awards for performance tied to lagging indicators. Lagging indicator methods award workers for instances when the number of safety incidents fall below a specific level.
If the number of incidents are above this benchmark, then no incentives or rewards are given.
While this may seem like a good idea, lagging indicator safety incentive programs essentially reward employees for not reporting incidents, which commonly results in more safety incidents - just less reporting. These type of programs drive the wrong behaviors and creates an unsafe environment/culture.
Instead of using lagging indicator incentive programs, there are several other more effective safety recognition program ideas that will achieve the desired result. Continue reading to learn a few inspiring safety recognition program ideas to help you create an effective and rewarding safety program.
Recognize Everyone
One of the most common problems seen with safety recognition programs is they target the wrong people. The most effective safety recognition programs are designed to instill an "everyone wins" type of mentality. These multi-leveled programs inspires everyone to get involved - from top management down through the entire organization.
Recognize Often
Another key to designing an effective safety program is to recognize everyone often. In other words, an effective safety program must recognize employees more often than every six months or year. Remember, positive recognition (soon, certain and positive) encourages the right behaviors.
The Program Must Be a Component of a Larger Safety Program
Unfortunately, several companies attempt to use the recognition program as a supplement for a poorly designed program. Even worse, some companies attempt to use it in place of a comprehensive safety program. Simply put, your safety recognition program if managed correctly supports safety excellence.
These auxiliary components should complement the effects of a well-rounded program and management systems. If your business doesn't have the basic management systems in place such as roles and responsibilities, training, accident investigations, light-duty return-to-work programs, accountability, and designated safety committees, you should wait on implementing a safety recognition program.
Keep it Simple
In the process of designing a safety recognition program, make sure to keep it unambiguous. All language should be simple, clear, and succinct. Your people need to be able to easily understand what will happen if they behave in a certain way. The program should include consistent, clear communication, which will be key to the success of the venture.
Start It Off With a Bang
The kick-off of the safety program is a big deal and offers tremendous opportunity to create buzz. Similar to launching a battleship, the kick-off of your program should include a bit of pomp and ceremony. The implementation of the program should come from someone as high level as possible. This will show employees the importance of the program and that management has bought into its significance.
At the same time, you should emphasize that the safety program is much deeper and broader than the recognition. Make sure you explain the purpose of the recognition program is to reinforce the expected safe behaviors. Most importantly, review the critical issues in open. For instance, the kick-off is a great time to explain that hiding injuries or not reporting near-misses is grossly unacceptable.
Contact Premier Safety Partners for Safety Recognition Program Ideas
At Premier Safety Partners, we bring decades of experience creating lucrative, effective, and fun safety recognition programs. We work closely with construction companies, manufacturing firms, energy companies, defense and space, and several other industries.
Regardless of the industry, we provide cutting-edge safety solutions. Contact Premier Safety Partners today to request your free safety consultation.