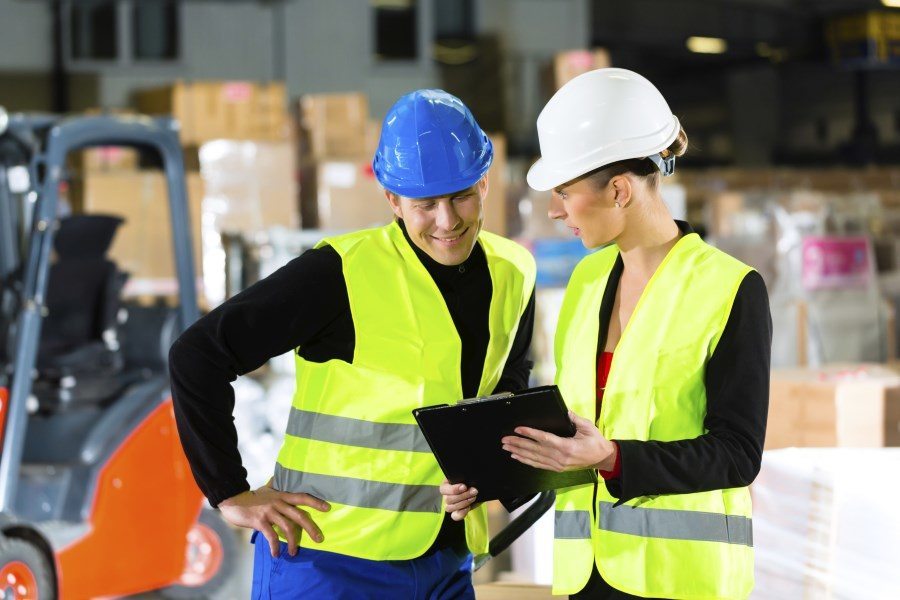 Safety in the workplace is a big deal. As a matter of fact, having a safe workplace does much more than prevent hefty fines. It communicates to the workforce you care about their well being. When employees feel cared for, they are inclined to stay longer and have a higher level of productivity. All of these desirable outcomes can be initiated by implementing a culture of safety.
However, creating a culture of safety takes work, time, and much consideration. While you can always enact strict penalties and attempt to rule through fear, it's best to empower your employees and get them to buy into the program. One way to start the process is to utilize a workplace safety checklist. Continue reading to learn more about this highly effective tool.
What Is a Workplace Safety Checklist?
Safety checklists can vary in purpose, format, and size. Your safety checklist can be used on a weekly or daily basis to effectively identify hazards and ensure those hazards are avoided. A safety checklist can also be used to continually educate employees and ensure hazard controls are properly instituted.
When these innovative tools are in place, it reduces the likelihood items on the list are overlooked. Essentially, checklists create hazard awareness and provide documented proof your organization is proactive about identifying hazards, which is important for compliance.
Tips for Creating a Checklist for Safety in the Workplace
There are no one-size-fits-all solutions for safety. While a construction safety checklist will be different from one in the manufacturing industry, each checklist should be customized for your specific industry and organization. A few tips you can use are:
Understand the exact purpose of the checklist. Whether it's a control audit, educational tool, or a hazard identification list, it's important to begin your checklist with purpose.
Discover an example and modify it. You can start by performing an Internet query and finding examples of checklists you like. Afterwards, make sure you modify the checklist and make it your own.
Continue to update the checklist. Anything you identify during the process that isn't on the checklist should be included on the next iteration. Make these updates a part of the continual monitoring routine.
Create the checklist with your employees in mind. When you create your checklist, make sure you keep those who will use it in mind.
Keep the checklist short-term. Avoid having items like "Install automatic sprinklers" because these items will not change over a short-period of time. Keep your checklist detailed for annual, monthly, weekly, and daily activities.
Keep the checklist specific to an area. It makes no sense to utilize a single checklist covering all field services or entire worksite. Instead, it's best to create unique and separate checklists for all areas of work, such as manufacturing, warehouse, office, maintenance, etc.
Ensure compliance. Always compare your checklist against all industry standards and legislative requirements.
Spread the workload. Instead of one person being responsible for the checklist, require your employees to take turns to use the checklist.
Integrate the checklist with systems for optimum workplace safety. Make sure to combine the checklist with a system to address all issues identified, such as a maintenance log or hazard register.
Use Images. Since a picture is worth a thousand words, make sure to take high-resolution images of anything identified as a hazard. You can also use images to demonstrate the area after situation has been rectified.
Keep it simple. Regardless of who will be using the checklist, all information should be unambiguous and simple. At the same time, you shouldn't try to force too many questions on a single page. Make sure to keep it simple and space it out.
What Not to Do On a Workplace Checklist
Just as there are tips for creating a checklist, there are a litany of things you should avoid to ensure effectiveness.
Don't make a good checklist, make it good for humans.
Instead of looking at the checklist as a means to an end, you should view it as another way to help your workforce stay safe and incident free.
Avoid allowing your employees to become desensitized to checklists. The checklist should continually inspire conversation, reflection, and thinking.
Do not make useless checklists. Useless checklists lead to arduous "ticking and flicking," where people simply check items off without truly thinking about the underlying issue.
Don't enter the process thinking checklists can manage behavior or people.
Do not make a stagnant checklist that becomes an immovable religious object.
Contact Premier Safety Partners to Improve Workplace Safety
When you institute a culture of safety, you can truly transform your organization. Utilizing workplace safety checklists is one way to begin helping your employees become more aware of hazards and their surrounding environment.
Contact Premier Safety Partners today to improve workplace safety.