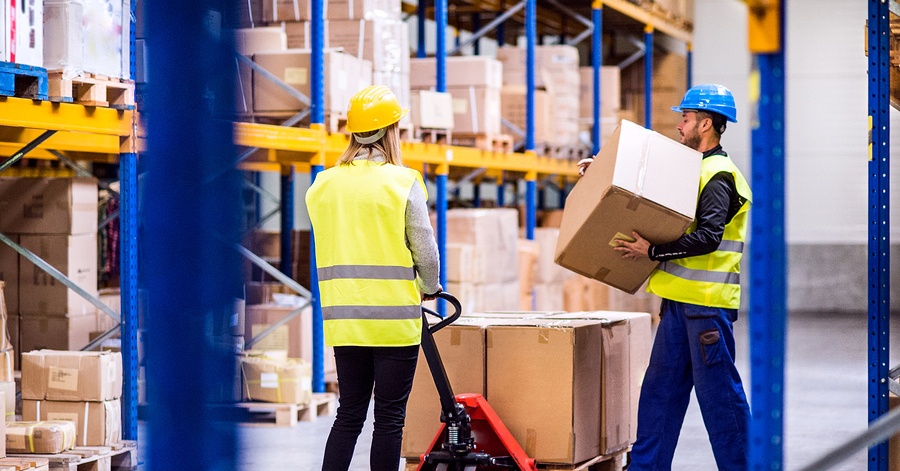 When discussing job site factors considered to be important, you'll usually may hear topics like materials management, employee efficiency, or even optimal task delegation. While often overlooked, one of the most overlooked factors driving a successful workplace are hazard identification tips.
Your employees' hazard identification and hazard assessment skills can negatively impact every aspect of workplace productivity. Whether you're looking to start a checklist or looking to improve your own personal knowledge, the following hazard identification tips can make your business safer as well as more productive.
Assess All Pre-Task Dangers
In the fast-paced, ever-increasingly-demanding work world, there's a tendency to jump into a task without examining the possible pitfalls. While transporting equipment up a makeshift ramp using a wheelbarrow may seem like a viable solution to meet a tight deadline, taking shortcuts is one of the fastest way to injuries and accidents. As a result, it's best to take to consider ways the action could be dangerous is before starting.
It's vital to create a culture of safety and take steps to ensure everyone on the worksite strategically assess all pre-task dangers prior to starting a job. And if there are any hazards, the hazards should be removed or mitigated by utilizing the hierarchy of controls.
In the case of the wheelbarrow task, making sure the wheeler is wearing the proper footwear, the incline of the ramp is not to steep, and the wheelbarrow is the proper equipment for the atsk should all be considered prior to starting the task.
Determine Certification Requirements and Stick to Them
When coming up with a safety recognition program, it is vital to be properly trained and certified, if necessary, on any equipment or task that requires it. Hazardous outcomes become increasingly possible when proper operational requirements are ignored.
If you notice an employee operating a piece of machinery t he/she is not certified for or has never been trained on, it is time to alert a supervisor. Forklifts, welding torches, and drill presses are just a few of the devices that should never be used by an employee who has watched others use them and thinks they can't be too hard to operate.
Don't Ignore Noise
Depending on the industry, a certain amount of noise is to be expected. However, good hazard assessment procedure will help determine whenever the noise becomes loud enough to be hazardous. While the dangers of excessive noise to the ears of employees is obvious, the hazard of being unable to hear communications from other employees or the sounds of a potentially avoidable workplace danger is equally disastrous.
Watch for Proper Form
Engaging in any workplace activity without using proper lifting form is a recipe for disaster. Sitting hunched over at a desk or lifting heavy objects improperly can produce back pain or injuries. Learning and practicing good form and proper ergonomics will allow jobs to be done safer and with fewer mistakes than simply winging it.
It should be noted hazard identification can be used to spot environmental shortcomings that may lead to employees utilizing bad form. For instance, if lighting is not at proper levels in an office, employees may sit at a less than ideal distance from their monitors and develop eye strain and/or headaches.
Learn From the Past
Since "those who do not learn history are doomed to repeat it", a crucial method for identifying hazards is examining hazards that have resulted in workplace injuries or destroyed materials. In addition to monitoring the accidents that have already taken place, it's vital to implement a near-miss program to identify hazards that could have caused an accident. While analyzing data industry wide is of value, there is no substitute for getting workplace-specific data and discussions with employees who witnessed any accidents firsthand.
Contact Premier Safety Partners for Hazard Identification
When it comes to protecting your workforce and enhancing productivity with hazard identification tips, the experts at Premier Safety Partners bring decades of experience. In addition to offering on-site hazard identification assessments, we offer a full catalog of training designed to truly transform your workforce into dukes of hazard identification.
Contact Premier Safety Partners today to learn more about proper hazard identification.