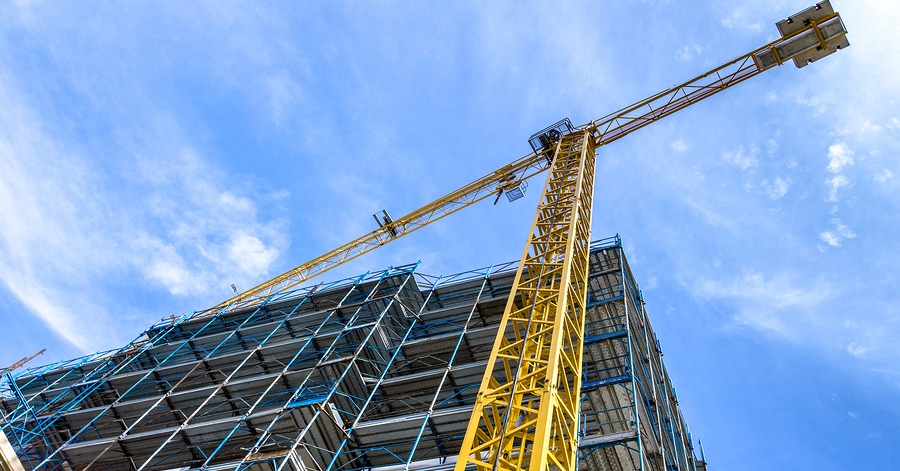 As a business owner, you're always looking for ways to make your workplace safer, and dropped object prevention should be at the top of your list. After all, workplace accidents and injuries not only hamper productivity, they put the safety of your employees at risk.
Developing a robust dropped object prevention plan can help reduce or completely remove the looming threat presented by falling objects. As a matter of fact, any good and realistic workplace safety plan should include a dropped object prevention plan.
The experts at Premier Safety Partners bring decades of experience helping business owners create highly effective and comprehensive dropped object prevention plans. Continue reading to learn more about dropped object prevention plans.
What is a Dropped Object?
While the name "dropped object" might immediately bring to mind something slipping out of somebody's hand, it means more than that. The term refers to any object that falls for any reason. For purposes of classification, dropped objects are sorted into two main types.
Static Dropped Objects
A static dropped object can be defined as any object that falls due to gravity without the application of an external force. Examples of a static dropped object could be a hammer that falls through a piece of rotted wood or pallet of bricks due to rusty, corroded scaffolding.
Dynamic Dropped Objects
A dynamic dropped object is an object that falls due to being acted upon by an applied force. Examples of a dynamic dropped object includes things like a cement bag knocked over by a forklift or a saw set near a window that gets blown off its perch by a breeze.
What are the Ramifications of Dropped Objects?
Unfortunately, the ramifications of dropped objects are severe dire. When you consider an object weighing around eight pounds, such as a circular saw, can be fatal when falling from a height of only ten feet, the danger is obvious. It is no surprise nearly 10% of all deaths in the construction industry are due to dropped objects. Consider also the potential for damage and destruction to materials, and it is apparent the dangers of dropped objects must be addressed.
Forming a Dropped Object Prevention Plan
On the surface, dropped object prevention plan may seem simple. All you have to do is not place things where they could fall, right? However, the logistics involved are decidedly not simple. With a proper dropped object prevention plan, you should:
Fortunately, you don't have to do it alone. You can rely on and trust the decades of health and safety experience offered by the experts at Premier Safety Partners. We have the knowhow and experience to design workplace and job site-specific plans to help prevent dropped objects.
During our dropped object prevention training, we offer information proven to make a difference in your workforce. In many instances, a realistic safety plan and dropped object prevention plan can be the difference between a dangerous workplace and a safe one.
Why Create a Dropped Object Prevention Plan?
The purpose of a dropped object prevention plan is to create company-wide guidelines designed to reduce the occurrence of dropped objects whenever working at heights. A dropped object prevention plan will work to significantly reduce the hazard as well as the injury and risk dropped objects can pose to your employees. A viable dropped object prevention plan can help reduce dropped objects by making sure your workers are trained to:
Your Workforce Can Make a Difference
There are numerous dropped object prevention practices that go a long way to decrease the risk of falling objects. However, but having a well-trained, educated workforce is crucial. There is no substitute for an employee who is able to spot an object positioned unsafely on a ledge or other precipice.
Also, having employees trained in the safety measures for dropped objects will result in fewer objects being placed in risky areas. This is because a well-trained employee will be able to quickly calculate the risk potential in putting almost any object in a given location.
Contact Premier Safety Partners for Best Plan Dropped Object Prevention Plan
The best plan will be one designed and implemented by the best people. Most importantly, the best dropped object prevention plan will be customized to your specific company and industry. At Premier Safety Partners we pride ourselves on having the best people, the most experience, and verifiable results. We bring decades of experience offering health and safety training as well as creating dropped object prevention plans for an array of industry, including:
While reading a book or watching a podcast on dropped objects can be valuable, there is no replacing the service and expertise of a company founded on workplace safety and training.
Contact Premier Safety Partners today.