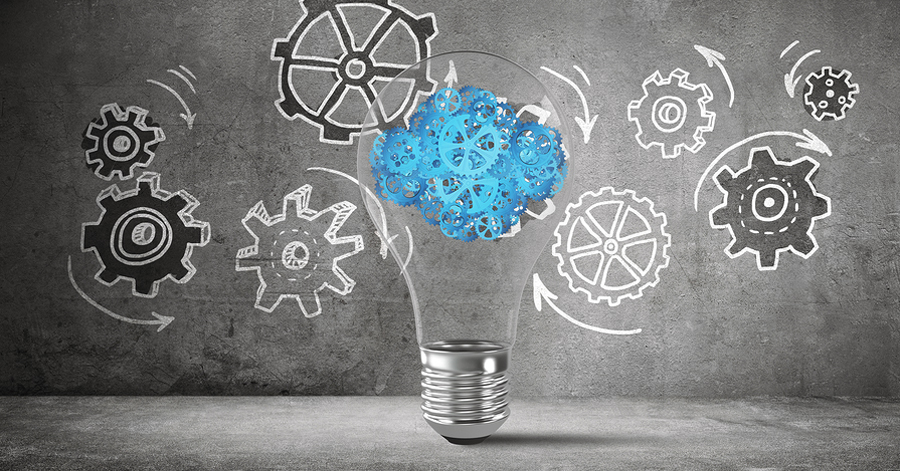 Many companies like Chevron have successfully used operational excellence benefits to transform their culture and bottom line. Although the most well-known operational benefits include improved manufacturing lead time, optimized inventory turns, and enhanced performance; the list of business advantages goes on. Continue reading to learn eight operational excellence benefits your company can't afford to overlook.
Operational Excellence Benefits Include Continuous Improvement
Operational excellence can appear to be a contrasting concept — while it's regularly achieved, it's actually never finished. Operational excellence isn't something you can simply mark off your checklist and never think about again.
Instead, it requires continuous improvement and the endless search for better — in all facets of your business. You and your employees will become skilled at identifying areas of improvement and implementing processes to elevate your business to the next level.
Teamwork, Problem Solving, and Leadership
While operational excellence is definitely implemented from the top, it is a comprehensive company-wide initiative that requires teamwork and cooperation at all levels. Maintaining clear and open communication is key to achieving the best operational excellence results.
Your employees must have a clear and strong understanding of what's expected at all times. Most importantly, it will help everyone understand how their role connects to the greater goal and influences the team as a whole.
Free Up Management's Time
One key component of operational excellence is empowering your employees to solve their own problems. And by doing so, management can focus on profit-driving activities, such as:
This allows management to more effectively manage their schedules because unprojected problems become less likely to pop up. .
Problems Are Quickly Detected
Because your employees are watching for problems in real time, they'll be more empowered to fix problems at the root as quickly as they arrive. Operational excellence benefits allow your employees to know which actions they need to perform and have the authority to make decisions without talking to their supervisor.
This doesn't' mean problems will not be discussed with the supervisor — it means they'll be able to solve problems on their own. Most importantly, when they can catch problems and solve them, it will prevent a small mole hill from growing into a gargantuan mountain.
More Empowered Employees are More Productive
Motivated workers are more likely to go the additional mile. Taking care of your employees, rewarding their achievements, and celebrating key milestones all work to reinforce operational excellence benefits, so it doesn't feel like a chore. Operational excellence, motivated employees, and strong company culture all go hand-in-hand.
Operational Excellence Benefits Your Customers
Operational excellence is undoubtedly a strong internal strategy. Yet, your customers will reap the lion's share of the operational excellence benefits. When you bolster your internal processes, your organization will be better equipped to respond to requests by customers and deliver effective, fast problem resolution.
Streamlined Processes Promote Smoother Expansion
The streamlined processes of companies enjoying operational excellence benefits allow for easier monitoring. These companies thrive on a defined process, measurements, and rules that are strive to create more efficient operations.
Companies are empowered to create new franchises or new business centers when clear methods and rules are inplace. In other words, operational excellence benefits promote smoother expansions.
Several chain restaurants like Burger King and McDonalds strive to achieve operational excellence. Most of these types of businesses will use identical processes across several locations. This makes training large groups of new employees easier through defined expectations.
Taking Out the Waste
Another one of the integral benefits of operational excellence is leanness, which refers to maintaining an efficient system and avoiding costly waste. Employees within the organization will strive to ensure their individual parts of the system doesn't waste resources.
This avoidance of waste trickles down to create additional value to the customers through lower prices and more efficiency. At the same time, the employee's ability to maintain this flow and correct it whenever it breaks helps free up management time to focus on growing the business and increasing revenues.
Contact PSP to Experience Operational Excellence Benefits
Operational excellence is much more than a buzzword — it's a way of doing business that can transform your organization. While most business owners have heard of operational excellence benefits, knowing where or how to get started is another story.
Fortunately, the experts at Premier Safety Partners are here to help. We're a team of highly-experienced health and safety experts who specialize in helping business owners across a variety of industries incorporate operational excellence benefits. The first step to implementing operational excellence principles into your business is to contact Premier Safety Partners.
Contact Premier Safety Partners today for a free operational excellence consultation.