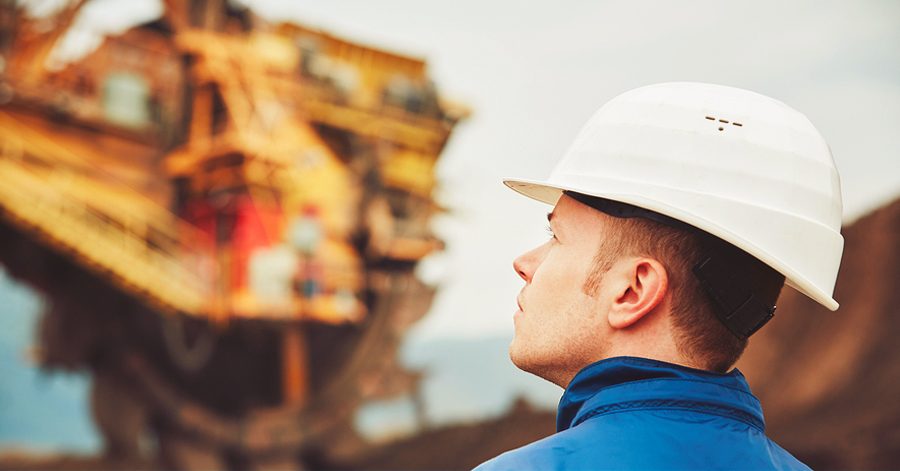 Unfortunately, an average of two workers are killed every month in trench collapses, which makes excavation safety tips more important than ever. Whether it's in the construction industry or any other field of work, excavation and trenching work presents a unique set of safety hazards.
Those working in trenches can be subject to entrapment from cave ins and/or hazardous atmospheres. At the same time, workers on the outside of the area must be protected from falling into the excavation.
Employers must ensure the trenches are safe for all workers. Failure to do so can result in deaths, serious injuries, and fines. In order to prevent this from happening, it's vital to use excavation safety tips. Use the following 10 basic rules to ensure everyone on the site remains safe when working in and around excavations and trenches.
Designate Proper Exits
All excavations more than 4 feet in depth are required to have an egress method. The egress may be provided by ladders, ramps, or other safe methods for workers to exit the trench. This exit method must be situated within 25 feet of any worker.
In the unfortunate event of an environmental change or a cave in situation, it's imperative for workers to be able to exit the trench quickly. Similar to an emergency exit plan, designating proper exits will ensure your workers will know what to do in time of an emergency.
Shoring or Sloping
You must have a protective system for any trench equal to or more than five feet in depth. The only exception to this rule is when the trench is created out of stable, solid rock. The sloping method involves creating trench walls angled away from the bottom of the excavation.
You may be able to utilize other methods based on the depth, soil, water content, and climate. If you fail to protect the trench with sloping or shoring, it could result in the structure caving in.
No Heavy Equipment Around the Edge of the Trench
If you operate heavy equipment around the excavation site, it must be operated and kept at least two feet away from all edges. This simple step will help reduce the risk of an accident as well as the risk of the operator making a fatal or dangerous error.
The operator could misjudge the distance and accidentally fall into the trench. At the same time, the sheer weight of the equipment could cause the wall of the trench to collapse.
Keep Materials Away from the Edges
Make sure to keep excavated soil and any other material a minimum of two feet away from the edge of the trench. Leaving work supplies or other excavated dirt close to the edge of the trench can cause the wall to collapse.
It's far too easy for materials to be knocked down and fall on top of employees. As a result, it's vital to have inspection controls in place to determine potential sources that could cause trench instability.
Understand the Location of Underground Utilities
Before you start digging, it's make sure to locate and know where the underground utilities are located. If a worker cuts into a gas or electric utility, it can be deadly. Simultaneously, breaking a main water line can instantly cause the excavation to collapse. However, you can avoid all of these unfavorable outcomes by simply confirming the location of all underground utilities prior to digging.
Conduct Atmospheric Hazard Testing
If your trench is four feet or greater in depth, you are required to perform atmospheric testing. This testing will determine the presence of any hazardous fumes or toxic gases.
Atmospheric testing will also determine the oxygen content. The presence of toxic gases, hazardous fumes, or low oxygen content can cause ill effects on the health of your workers and/or cause them to faint.
Examine Trenches Daily
At the beginning of each shift, all trenches and/or excavations must be rigorously inspected by a competent employee. While there are many ways to inspect the trenches, the best solution is to inspect the shoring system and condition of the walls. The inspection should also include an analysis of the environmental conditions and the placement of egress methods.
Special Event Inspections
If it rains on the site, it's vital to inspect the trenches. You should also inspect the trenches after any event that may alter environment hazards or compromise the stability of the walls. Too much water absorption can cause a dangerous slide.
Never Work Under Raised Loads
Make sure to never perform work under raised or suspended loads and materials. If an accidental drop of the suspended load or raised material falls, it could severely injure those underneath the load.
Workers Should Wear the Right Equipment
Personnel should always wear the proper clothing. The best case scenario is for them to wear attire that is highly visible or other suitable clothing when they're exposed to traffic.
One common example of this attire is an orange vest with reflectors to alert machine operators of their presence. As an added bonus, you can use equipment operator spotters in areas with higher activity.
Contact Premier Safety Partners for Excavation Safety Tips
When it comes to protecting your employees, using excavation safety tips makes dollars and cents. As previously mentioned, OSHA estimates that two workers are killed each month from working in trenches.
By following the previously mentioned excavation safety tips and having the proper systems in place, you are much less likely to experience death or injuries on your site.
Contact Premier Safety Partners today to schedule an excavation safety consultation.