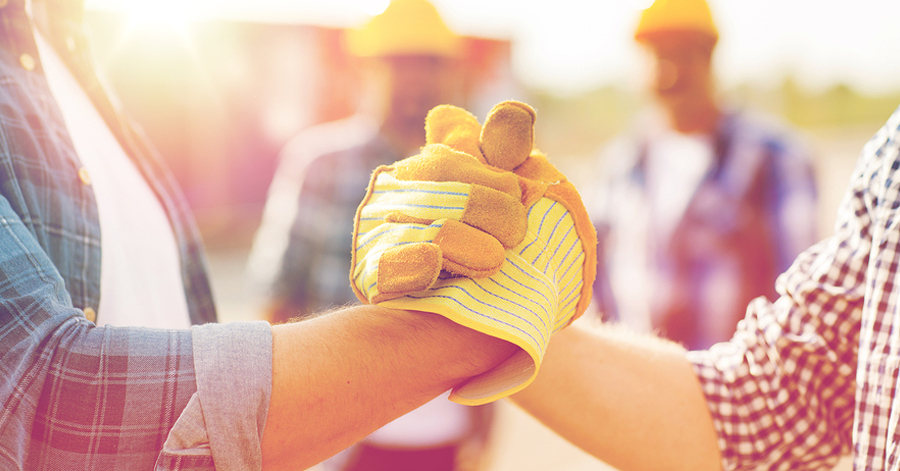 Failure to implement proper hand safety can be dangerous as well as expensive. According to the U.S. Bureau of Labor Statistics, the average hand injury claim now topples $6,000 — where each lost-time workers' compensation claim almost amounts to $7,500. The National Safety Council explains:
To make matters worse, the indirect costs to your business can add up to 4.5 times the direct costs. These indirect costs to your business for failure to have hand safety training can include:
Although expensive — in most instances — hand injuries are completely avoidable by developing a hand safety training program. Use the following hand safety tips to help guide you in creating a hand safety training program.
Review Hand Safety Incident Trends
The first step in the process is to review your company's injury and accident records to possibly spot patterns and trends. Make sure to pay special attention to your near miss reports, accident reports, first aid records, and even your OSHA 300 logs. In the process, ask yourself:
If you spot a trend, it's highly likely you should change something. The biggest problem is identifying the exact source of the injuries and what should be changed. Some of the most common culprits are:
Conducting a thorough hand safety incident analysis will empower you to have a full understanding of the causes and types of hand injuries sustained. Most importantly, it should clearly point to what needs to be changed to prevent more hand safety incidents from occurring in the future.
Conduct a Hazard Assessment
Based on the results of your analysis, the next step is to perform a hazard assessment. In most instances, this assessment should be conducted by a qualified health and safety consultant at Premier Safety Partners. During the assessment, the professional will carefully review the sources of hand safety incidents as well as other hazards, which commonly include:
Establish Safe Work Practices and Proper PPE
After the assessment is finished, the professional should provide guidance on the best PPE that should be used, such as matching the right glove to the hazards observed in different job functions. Additional protective measures like safe work practices and machine guards should also be put in place. A few general safe work practices include:
Create a Hand Safety Training Program
The next step is to use your findings to create a hand safety training program. The goal of the training should be to educate employees so they understand all hazards and how they can protect themselves. A few common items that should make up the foundation of your hand training program are:
Build Awareness and Communicate
After creating a hand safety program, it's vital to build awareness and communicate it to your workers. You can use flyers, banners, and posters to remind your workers of the best practices. As awareness builds, make sure to monitor the overall effectiveness of your program through the use of checklists and audits. You can use this same information to fine tune your hand safety program to improve it and modify it based on new hazards as they appear.
Contact Premier Safety Partners for Hand Safety Solutions
We get it: you're the business owner and you have a lot on your plate. Fortunately, Premier Safety Partners offers fully customizable services designed to help keep your workforce and business as safe as possible.
Contact Premier Safety Partners today for a free hand safety consultation.