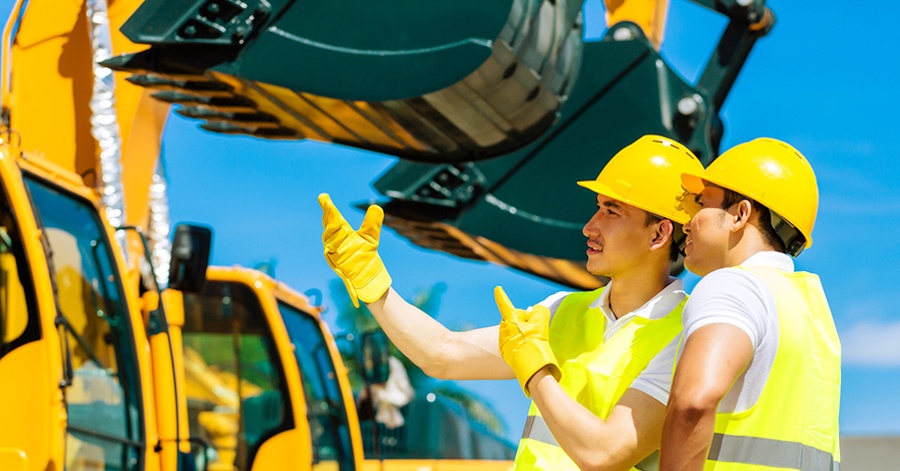 If your employees perform any type of driving, contact with substances, can use of machinery, or physical labor, a safety recognition program is key. Even employees that spend significant time on their computer can develop eye strain, carpal tunnel syndrome, and a wealth of other problems.
Each year, businesses across the year spend a staggering $60 billion on workers' compensation costs for the most disabling injuries. According to a report created by Kronos and SHRM in 2013, unplanned absences accounted for 33.6% of productivity loss, while planned leaves, such as vacations, only accounted for 22.6%.
Implementing a robust safety recognition program is a highly effective way of encouraging your workforce to adopt safe workplace behaviors. Most importantly, safety recognition programs will help avoid the direct and indirect costs of accidents and injuries. Continue reading to learn more about a few of the most important facets of creating a safety recognition program.
1. Report Near Misses
The best practice for structuring a safety recognition program is to strongly encourage the reporting of near misses. Common examples of near misses that should be reported include:
Several companies reward employees for particular safety achievements, such as time passed without safety equipment or number of miles driven without an accident. With these types of programs, however, it's imperative not to discourage the reporting of safety incidents.
2. Reinforce Safety Behaviors
As a quintessential component of any safety recognition program, it's vital to reinforce safety behaviors in the continued progression toward safety goals. The best way to achieve this goal is to provide continual feedback.
Feedback lets workers know how well and the rate they are progressing toward and achieving their safety goals. It also allows the workers to regularly adjust their efforts to achieve their goals.
However, the feedback must be timely and specific. For instance, random walk-around safety inspections will regularly audit performance against a particular goal. While walk-around inspections is one way to reinforce safety behaviors, there are several others.
In addition, it's imperative to incorporate engaging and colorful visual materials to grab everyone's attention. Whether the visuals promote proper lifting techniques or remind workers of a weekly team safety meeting, graphic elements can be used to reinforce and bolster the effectiveness of your holistic safety initiatives.
Two Way Communication
Most importantly, feedback and communication must be a two-way street. Employees should feel safe and comfortable reporting near-miss incidents. They should also feel free to provide input on all aspects of the safety program. One of the most useful ways to achieve this is to facilitate anonymous and immediate feedback from workers.
Many businesses use platform tools that are ideally easily accessible from the floor. These tools will help address the larger issue gathering and collecting information. Once it has been collected, it can be used as valuable data points for the safety recognition program.
3. Safety Training
Safety training should highlight safety practices and empower the workforce to identify hazards in the workplace. The safety training should be relevant to the environment and based on the facility's need assessment.
When an employee completes the safety training, it should result in rewards consistent with the training and/or a safety certification. Most importantly, the training should be conducted on a regular and ongoing basis to refresh old skills and instill new ones.
4. Reinforcement Training
Every level of management must be properly trained to identify safe behaviors and reward those behaviors. Supervisors should also be trained on the best practices for supervising workers in the most positive way.
One way to achieve this goal is to reward workers with on-the-spot recognition of effective safety behaviors. It's important to have an inventory of rewards available that reinforces positive behavior in real time and provides the vital feedback. This bolsters employee morale and helps to reinforce an overall climate of safety.
5. Safety Recognition Program Tracking and Evaluation
Every aspect of a safety incentive program should be regularly evaluated and monitored for optimum effectiveness. Tracking and evaluating initiatives are also vital to ensure the goals of the program are being achieved or to highlight areas for improvement.
Management should work to create a safe place for workers to report near-miss incidents and accidents. This promotes the proactive control, identification, and prevention of hazards that can occur.
The best way to monitor a safety program is by using a technology solution that:
Captures data from incidents in a thorough way
Identifies the subsequent follow-up or remedy
Documents and track near-miss incidents
Tracks overall safety achievement at departmental and individual levels
Tracking Reward Expenditures
In addition to the previously mentioned metrics, make sure to track the reward expenditures. You should use the proper channels for reporting, so the organization can understand these expenditures and calculate profitability of less absenteeism and down time from safety incidents in the workplace.
Contact Premier Safety Partners
According to a 2013 Forbes article, employees thrive whenever they are afforded a sense of ownership to complete their assignments with fewer checkpoints and approvals. They also thrive under conditions where they have less oversight and smaller degrees of intervention. A robust safety recognition program can help you achieve these goals and much more.
Contact the health and safety experts at Premier Safety Partners today to schedule a consultation today.