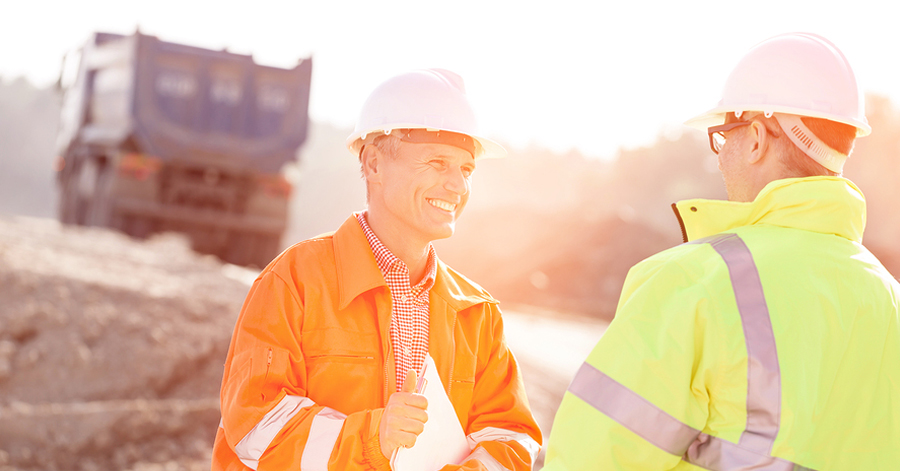 It's a known fact that construction industry risk places these occupations among the most dangerous in the world. According to the Department of Labor, approximately 137,000 construction workers suffer serious injuries every year, while around 800 suffer fatal on-the-job injuries. While these numbers are harrowing, the most surprising aspect is most of these deaths and injuries are entirely preventable.
And most recently, mayor of New York City — Bill de Blasio — enacted Intro 1447 to help curtail these industry deaths and injuries. Intro 1447 is a new legislation that requires all New York City construction workers to complete a minimum of 40 hours of safety training.
The City has also set strict dates workers are required to complete the OSHA 10-hour and OSHA 30-hour safety trainings for the construction industry. Continue reading to learn 9 facts every company should know about Intro 1447 and the OSHA 10-Hour training.
What Are the Requirements to Meet Intro 1447?
In total, all construction industry workers are required to complete 40 hours of training approved by the Occupational Safety and Health Administration by December of 2018. These trainings are broken up into two important dates:
In the event New York City's Department of Buildings determines the number of training centers are not sufficient, the deadline can be extended to December 2020.
How Is the City Helping with the Training Costs?
Although Intro 1447 has been met with industry pushback due to the potential costs, the City of New York has earmarked $5 million to assist women-owned, minority-owned, and small businesses owners meet the mandated training. Even if your business doesn't qualify for assistance, the cost of the training is a small price to pay for the potential:
Are There Any Exempt Workers?
Workers who have completed an apprenticeship or other type of safety program the City of New York considers to be as extensive as the OSHA-approved training can be exempt. The original bill called for construction workers to complete an apprenticeship.
As you could imagine, it was highly debated and eventually amended. Critics of the original bill argued that making workers go through an apprenticeship was unfair because they were often run by unions. The final bill — however — requires safety training instead of apprenticeships.
What Is the OSHA 10-Hour Training for Construction?
The OSHA 10-hour construction training is designed to provide construction workers with the skills and knowledge of the most common health and safety hazards found on worksites. It also provides a basic overview of how OSHA operates. Workers are not required to complete any prerequisites before taking this course.
Just as the name suggests, the OSHA 10-Hour training course is designed to take ten hours to complete. While some can advance through the course in less than ten hours, most take anywhere from 10 to 12 hours.
What Topics Are Covered in the OSHA 10-Hour Course?
OSHA requires all 10-hour courses cover a certain list of mandatory topics. These topics are based on the administration's Focus Four — the four leading causes of construction-related deaths. The Focus Four include:
In addition to the Focus Four hazards, the OSHA course will also cover:
The previously mentioned required topics typically take around seven hours to complete. The remaining course can include any of the optional topics:
Do Students Receive a Certificate of Completion?
After a student completes the OSHA 10-hour training, they will receive the official OSHA 10-hour or Department of Labor 10-hour wallet card for construction. They will also receive a personalized certificate of training respective to their 10-hour course. The wallet cards are accepted in all 50 states as well as in U.S. territories.
Are All OSHA 10-Hour Courses Valid?
Unfortunately, not all OSHA 10-hour course are valid. There are many unscrupulous trainers who fraudulently claim to be OSHA 10-hour authorized trainers. At the same time, there are a few OSHA 10-hour online courses that are not officially authorized by OSHA as valid. In either case, any documentation issued by these classes will not suffice.
Where Can Companies Find Valid OSHA 10-Hour Training?
As previously mentioned, not all trainers are authorized to administer the OSHA-approved 10-hour training. However, Premier Safety Partners is an experienced and authorized provider of the OSHA 10-hour and OSHA 30-hour training course. We offer decades of experience helping construction business owners, managers, union leaders, and companies customize the ideal online or instructor-led training course specific to the needs of
Is the Online or Instructor-Led OSHA 10-Hour Training Better?
When it comes to training, there are no one-size-fits-all solutions. You should base your decision of whether to choose an online or instructor-led course with strict considerations to your organization and workforce. However, as experienced health and safety consultants, Premier Safety Partners suggest the onsite 10-hour safety course.
This is due to our ability to generate higher levels of engagement, involvement, and a more effective hands-on learning environment. In either case, Premier Safety Partners offers flexible training schedules that can be customized to meet the unique needs of your organization and workforce.
Contact Premier Safety Partners for Authorized OSHA 10-Hour Training
Premier Safety Partners is a leading provider of cutting-edge safety services, solutions, and trainings to ensure your construction company remains in compliance. We are authorized by OSHA to deliver their 10-hour safety training course as well as their 30-hour safety training course. Since we understand there are no one-size-fits-all training solutions, we provide flexible and scalable 10-hour and 30-hour trainings based on the unique needs of your business.
Contact Premier Safety Partners today for OSHA-authorized 10-hour safety training to help your organization stay compliant with Intro 1447.